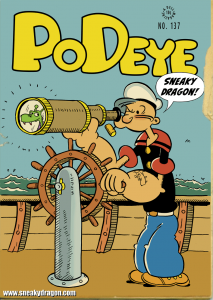 With Mike Roberds! This week on Sneaky Dragon, Ian and David are joined by actor, writer, raconteur and all-around good guy Mike Roberds to talk about Mike's Hispanic background; Ian brings up the Chipmunks (again!) – they might be the only band he knows; Dave bemoans the disappearing novelty song (but does he even watch YouTube, you might ask); Mike likes TV movies and Dave wonders about a  James Garner one (it may not have been a TV movie); Ian helps everyone by fixing the 1994 Maverick  (only Ian knew it needed to be fixed); Mike's looking for a movie – if anyone has or knows where to find a version of Won Ton Ton: The Dog Who Saved Hollywood please contact Mike through Sneaky Dragon; Mike tells us his adventures working on the set of the Martin Short film Jiminy Glick in LaLaWood; Mike reveals he's from Langley (that explains a lot); Dave disses Cheech and Chong; Mike asks about comedies that disappointed us and Dave asks about comedies that we never heard of that surprised us; and finally, Ian and Mike have a quick talk about horror comedies, but it's a subject for the next time we have Mike on the show.
You can catch Mike Roberds every Thursday at 10:00 on The Shift with Michael Eckford on CKNW where he talks about movies.
Dept. of Corrections Corrections: Dave was confused (as usual): Katherine Ross is indeed the love interest in the James Garner film They Only Kill Their Masters; Kathryn Herrold played the blind love interest on The Rockford Files.
Thanks for listening.
Podcast: Play in new window | Download
{ 13 comments }